Join Steinbright Career Center on Wednesday, June 22nd from 12:00PM-1:00PM EDT via Zoom!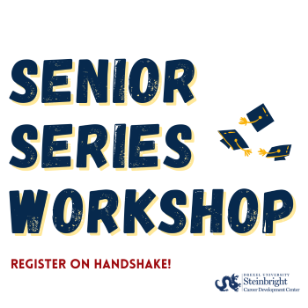 Feeling anxious about a new job opportunity? Don't sweat it! In this workshop, we'll discuss how to overcome feelings of imposter syndrome, how to make the most of your first 90 days, and more! Facilitated by Steinbright's Career Counselor for Graduating Students & Recent Alumni.
All students and alumni are welcome to attend Steinbright's Senior Series workshops, regardless of graduation year.