Join Steinbright Career Center on Wednesday, May 4th from 12:00PM-1:00PM EDT via Zoom!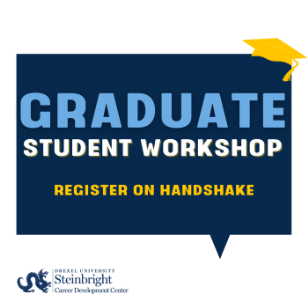 Did you know that over 80% of jobs are never listed anywhere? Learning how to network is an important job search strategy! We'll review the necessary steps on how to proceed.
All students and alumni are welcome to attend Steinbright's Graduate Student workshops, regardless of graduation year.