Join Steinbright Career Center on Tuesday, April 12th from 12:00PM-1:00PM EDT via Zoom!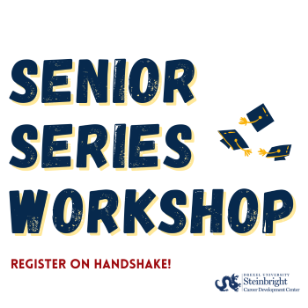 In this workshop, you'll learn how to conduct industry-specific research on your market value and how to negotiate for a better offer. Facilitated by Steinbright's Career Counselor for Graduating Students & Recent Alumni.
All students and alumni are welcome to attend Steinbright's Senior Series workshops, regardless of graduation year.