Join Steinbright Career Center on Tuesday, February 8th from 5:00PM-6:00PM via Handshake!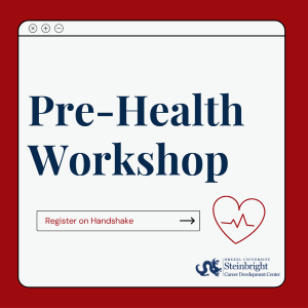 Health care is a vast field spanning bench to bedside and extending from private practice to the scholastic podium. Made up of healers, scientists, educators, leaders, advocates, and life-long learners, all are critical to care, from individual patients to entire populations.
Come explore options with us and learn how to maximize your experiences for future career goals.