Tea is a versatile drink with many distinct types of flavors from growing techniques, picking time, and location. Whether you're looking for a quick morning pick me up, a calming drink, or something to incorporate in your nightly wind-down routine, check out this list. Also, to compare caffeine contents, 1 cup of coffee has about 95 mg of caffeine.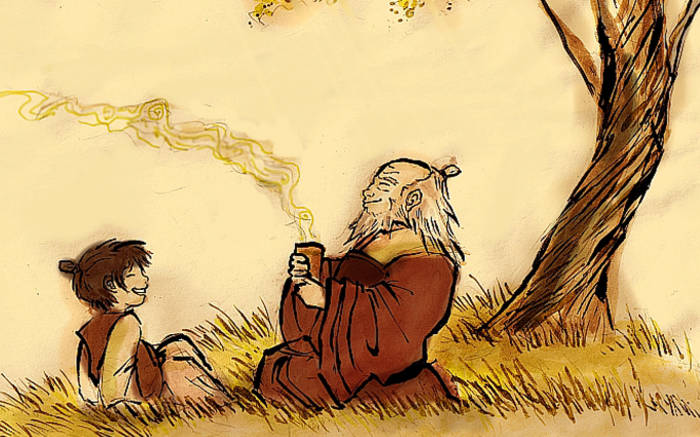 White
White teas have a lighter, more delicate flavor profile because they are picked very early and don't have time to oxidize. These are best if you want to avoid the high caffeine levels from green or black teas. Famous types are Silver Needle and White Peony. These can be found at specialty shops in places like the Reading Terminal Market or online.
Caffeine: 6-55 mg per cup
Black
This is the most common type of tea with the highest average caffeine level. There are many types grown across different regions of the world, but most likely you've tried Assam tea which is found in breakfast tea blends. Black tea has a stronger, more robust taste and can be sweeter than green tea. This can be easily found in the tea section of major grocery stores as English Breakfast.
Caffeine level: 47-90 mg per cup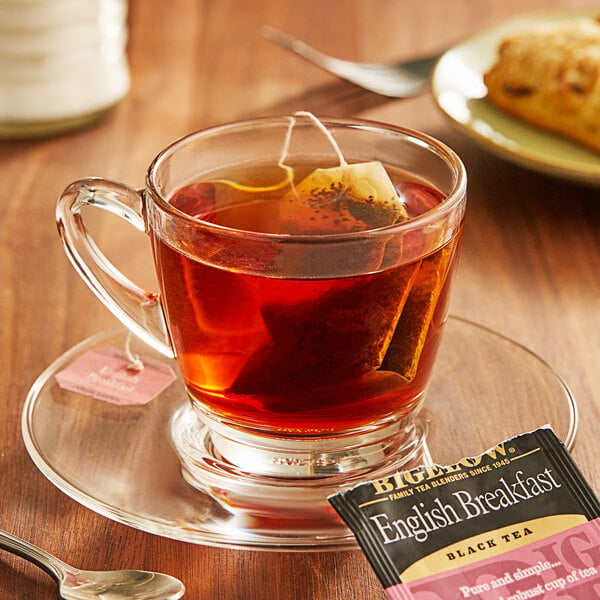 Jasmine
While most commonly green tea, there are also white, oolong, and black varieties. Jasmine tea is created by picking the leaves of Jasmine flowers and scenting tea with by mixing wilted flowers with tea leaves (inexpensive) or are placed and replaced on a tray of tea leaves (expensive). This tea can be found at supermarkets or at specialty stores, depending on the process of imparting Jasmine flavor.
Caffeine level: 15-60 mg per cup
Chamomile
A type of herbal tea, chamomile is a sweet, earthy tea that can be good in a nighttime routine. This can be easily found at the supermarket.
Caffeine level: none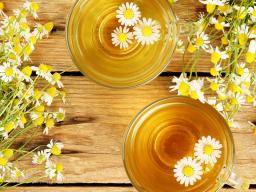 Matcha
This is a type of green tea made from powdered, young tea leaves and is a popular hot or cold latte. To make it without the powder clumping, you'll need a specialized whisk. However, if you don't mind the clumping, you can replace coffee with this tea as it has a high caffeine content. To make it taste like the cold Starbucks matcha latte, add a little vanilla extract or vanilla syrup. Matcha powder can be found at supermarkets from around $10-20 dollars per can, depending on the grade.
Caffeine level: 70-140 mg per cup
Chai
This is often a black tea (Assam) mixed with spices which gives it a bold flavor. However, some chai teas like Rooibos (from the rooibos leaf) are caffeine-free. Chai can be easily found in the supermarket.
Caffeine level: 40 mg per cup
High-Mountain Oolongs
These teas are grown at very high altitudes in Taiwan mountains and named after the mountain they are grown on. Some examples are Alishan and Lishan (shan meaning mountain in Chinese). Each has a very unique flavor, but tend to have more of a floral taste. These teas can be found in specialty online shops and tend to be more expensive.
Caffeine level: 40-60 mg per cup
Add-Ons
Extra additives to boost the flavor or sweeten your tea
Lime or Lemon juice
Cinnamon sugar or stick
Honey
Ginger slices
Dairy or Almond Milk
Fresh mint