Shaped by the Spanish Influenza which swept through her community, Annie Wauneka became a public health activist who facilitated health education, designed housing, vaccination, and sanitation programs, advocated for healthcare, and coordinated cross-cultural care for the Navajo people. Among her accomplishments, she published a English-Navajo medical dictionary to facilitate doctor-patient communication, produced educational films that were narrated in Navajo, and won funding for Indian health initiatives. For her work, she received the Presidential Medal of Freedom in 2006.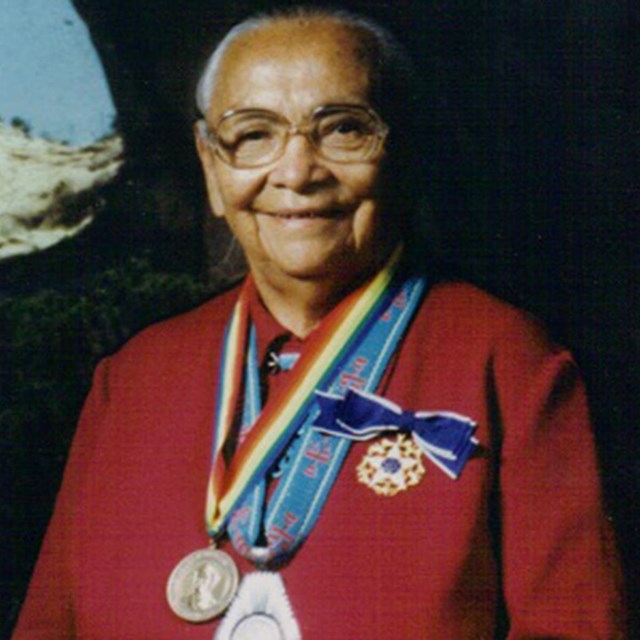 Dr. Rodriguez-Trias was a physician who advocated women's health issues, social justice, and cultural competency among health care workers at the hospital she worked at. Her interest in women's health stemmed from observing socioeconomic disparities in abortion procedures in Puerto Rico and attending a conference on abortion. She later became involved in reproductive rights and created the Committee to End Sterilization Abuse and the Committee for Abortion Rights and Against Sterilization Abuse. These groups contributed to the creation of federal sterilization regulations which were intended to protect sterilization of women who do not have the mental competency to voluntarily accept the procedure through standardized consent forms. In the 1980s, she became the first Latina director of APHA where she continued to focus on health and reproductive rights of women.
Dr. Chung was the first known Chinese American doctor who helped create a hospital in Chinatown, San Francisco. After her time as a front-line surgeon during WWII, she advocated for additional inclusion of women which resulted in Women Accepted for Volunteer Emergency Services (WAVES), a reserve corps for women in the Navy. At the time, she did not receive proper credit for creating this program nor was she allowed to join because of discrimination of her race and rumored sexuality.
Rachel Levine has helped expand policies on childhood lead testing, Zika, immunizations, HIV, and AIDS. As the Physician General of Pennsylvania, she created a policy which would allow police officers to carry naloxone. As Pennsylvania Secretary of Health, she lead Pennsylvania's COVID-19 response which included a health equity team to guide testing and vaccination distribution. Recently, she has become the first openly transgender federal official to be confirmed by the Senate to work as the Assistant Secretary for Health.
As the program administrator at the NIH, Dr. Epps implemented and shared plans for smoking prevention and cessation strategies to health professionals in and outside the United States. She has written 90+ professional pieces including The Women's Complete Healthbook which is a collection of information on general and women's health issues solely written by female physicians. She was also the first African American to head the American Medical Women's Association (AMWA) where she created a foundation to fund scholarship programs and research.