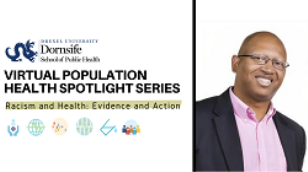 The Dean's office invites students to attend a virtual round table with Dr. Sacoby Wilson, Associate Professor at the Maryland Institute for Applied Environmental Health and Department of Epidemiology and Biostatistics, School of Public Health, University of Maryland-College Park, on Wednesday, November 11 from 3:00PM-3:45PM via Zoom.
Learn more about Dr. Sacoby Wilson.
If you are interested in attending, please send an RSVP email to Dayana Marshall by Friday, November 6 at 5:00PM. Please ensure you receive a confirmation response from Dayana Marshall to guarantee your attendance.
This event will be open on a first come first serve basis.