Shopping for groceries in Philly is now a stressful and time-consuming task. Delivery demand is now higher than ever as delivery slots are filled up as soon as they become available. Fortunately, local markets, food distributors, restaurants, and more have responded to the situation with new options for delivery and curbside pickup.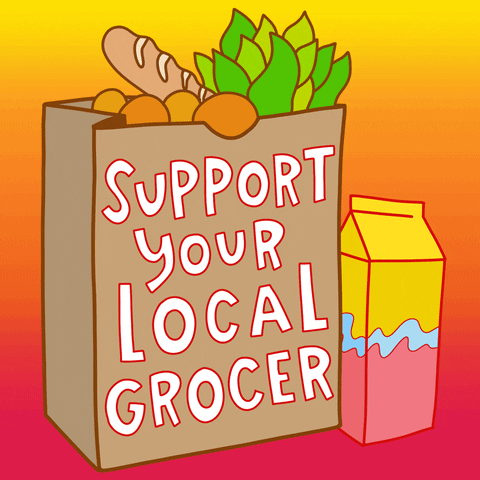 Local Markets & Food Distributors
Only select businesses remain open – refer to this list. Call each business to place and pay for the order(s). If you ordered from 2 or more stores, call the Italian Market Delivery Hub to ensure your orders are combined.
Larry Inver Wholesale Foods
This food distributor is offering both home delivery and pickup. Check their Facebook to see what's available each week and order via online form.
Door-to-door delivery is available seven days a week. They are currently only accepting order by email. Include your name, address, phone number, and complete list of groceries.
Only select businesses remain open – refer to this list. Listed vendors are offering curbside pickup, delivery, or through Mercato.
Curbside pickup and delivery are available. Pickup is offered at Rittenhouse, Ardmore, Franklin & Italian Market Stores. Delivery is available from Packer Avenue to Girard Avenue from the Delaware River to the Schuylkill with a $10 delivery fee.
The Fitler Square Farmers Market, Clark Park Saturday Farmers Market, and Headhouse Farmers Market and 20+ farmers markets are open! Depending on market and vendor, there are opportunities to select pre-order and/or pre-purchase services.
Delivery Services
With a wide range of selection of fruit, vegetables, meat, seafood, and deli items, there is a $30 minimum order for delivery and a $7.99 fee for every order. You need to be there to receive your order!
Depending on your location, certain stores and markets will be available to you. The price of your delivery is based on the time of day you order and the size of your order. All orders have to be a minimum of $10.
Similar to Instacart, depending on your location certain stores and markets will be available to you. A minimum order is $60 and is subjected to a $7.95-9.95 delivery fee, depending on the size of your order.
This Philly-based company (That was started by two 20-year-olds at Drexel University!) is an on-demand convenience store with products from snacks, groceries, drinks, household items, and office supplies. There is a $1.95 delivery fee.